This is my own Batman game.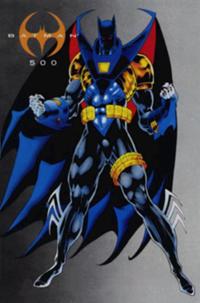 Joker
Penguin
Dracula
Ra's Al Ghul
Bane
Riddler
Scarecrow
Batman
Red Hood
Robin
NightWing
The Story begins with Ra's about too drop Dracula in a Lazarus Pit. Suddenly, Red Hood breaks in and starts to fight Bane (Ra's Bodyguard). Red hood beats Bane and stabs Ra's. But Not before Dracula is revived...
Meanwhile at Arkham....
A major power outage turns off the sercurity, allowing Villains to escape. Now Batman must stop these people from wreaking havoc on Gotham, while facing his most dangerous foe yet.... DRACULA!!!!!!!!!!!!!!!!!!!!!!!!!!!!!!!!!!!!!!!!!!!!!!!!!!!!!!!!!!!!!!!!
Batarangs
Wingdings
Throwing Knives
Line Launcer
Tasers
Explosive Gel
Ad blocker interference detected!
Wikia is a free-to-use site that makes money from advertising. We have a modified experience for viewers using ad blockers

Wikia is not accessible if you've made further modifications. Remove the custom ad blocker rule(s) and the page will load as expected.